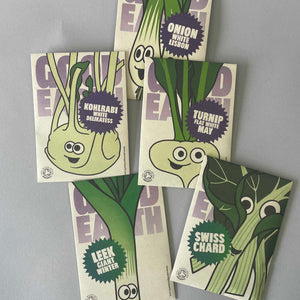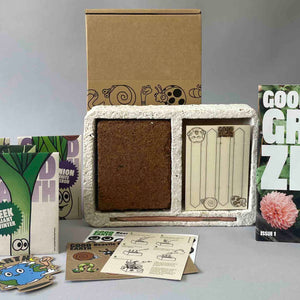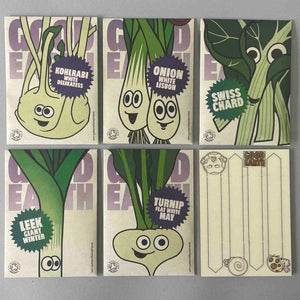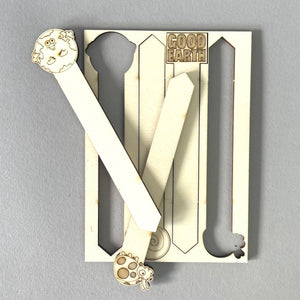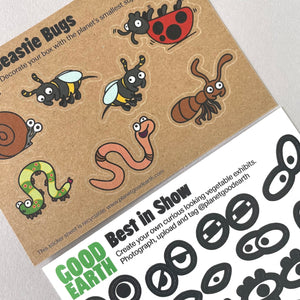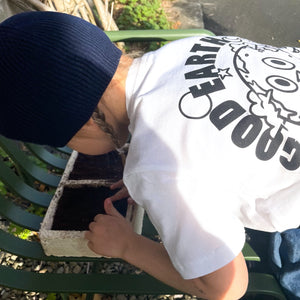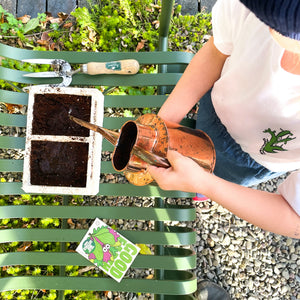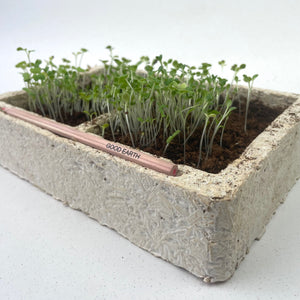 Regular price
Seasonal Grow Kit: Pure Magic!
---
Tax included.
Shipping
calculated at checkout.
GROW 5 DIFFERENT VEGETABLES GARDEN-FRESH, RIGHT IN YOUR OWN BACKYARD!
 NO GARDEN! NO PROBLEM!
 TURNIP FLAT WHITE MAY - KOHL RABI WHITE DELIKATESS - SWISS CHARD - SPRING ONION WHITE LISBON - LEEK 
GIANT WINTER
Turnips, Leeks, Chard & Kohl Rabi are all-white vegetables that are a forgotten source of nutrients, fibre and an excellent source of good energy boosts! So let's make white veggies part of our rainbow!

Kohl Rabi White Delikatess is a fast-growing tasty crop and gives excellent light green tubers with white flesh. Swiss Chard has a fantastic flavour with thick white stems and glossy, rich green leaves. Our flat globe Turnip May has tasty white flesh that has been cultivated for many centuries. White Lisbon Spring Onion is a quick-growing salad onion with mild, tasty white bulbs with tall, pure white stems and bright green tops. 
The gardeners choice of leek is a late-season, exhibition quality variety. Its solid, long white stems have outstanding flavour.
PURE MAGIC!
Box contains; 
Organic 3L Peat-Free Coir Compost Block * 5 Packets of Open-Pollinated Organic Seeds  * Two Biodegradable Sticker Sheets * Pop-Out Plant Markers * Good Earth Pencil Dibber * GrowZine Issue 1 (Printed With Vegetable Inks) * Growing Instructions *