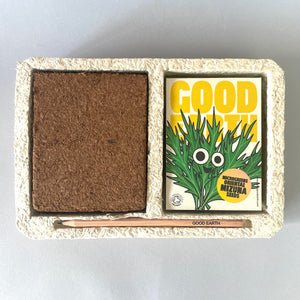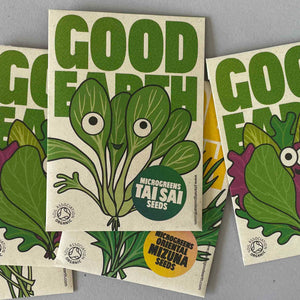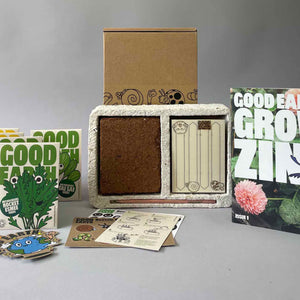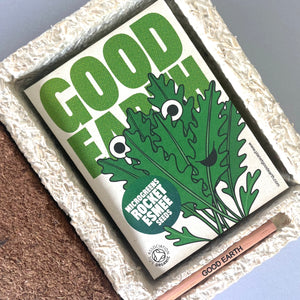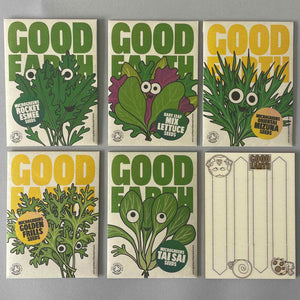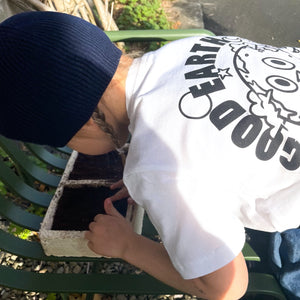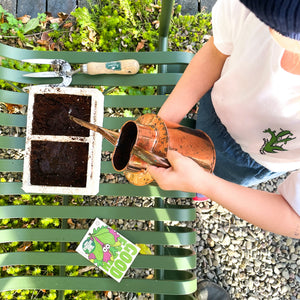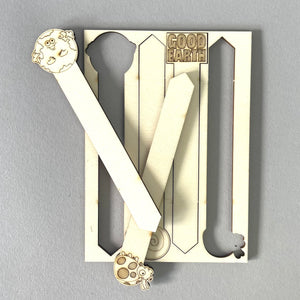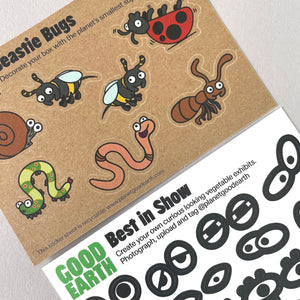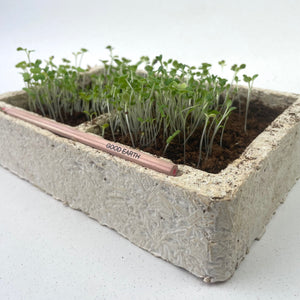 Regular price
Seasonal Grow Kit: Microgreens. All Year Sowing
---
Tax included.
Shipping
calculated at checkout.
GROW 5 DIFFERENT VEGETABLES GARDEN-FRESH, RIGHT IN YOUR OWN BACKYARD!
 MICROGREENS ROCKET ESMEE - MICROGREENS TAI SAI - MICROGREENS MIZUNA - MICROGREENS GOLDEN FRILLS - LETTUCE BABYLEAF MIX 
Microgreens can be grown on a windowsill for a tasty, nutritious harvest in just one or two weeks after sowing. A tray of microgreens can feed your family for months! Microgreens are simply the micro-leaves of seedlings that usually grow to full size before harvesting. Each tiny leaf is a gold mine of vitamins, antioxidants and minerals such as iron, folic acid and potassium. They can be eaten fresh and raw; the fresher the leaves are, the more vitamins and minerals they contain.  
GOOD VIBES & POWER GREENS!
Box contains;
Organic 3L Peat-Free Coir Compost Block * 5 Packets of Open-Pollinated Organic Seeds  * Two Biodegradable Sticker Sheets * Pop-Out Plant Markers * Good Earth Pencil Dibber * GrowZine Issue 1 (Printed With Vegetable Inks) * Growing Instructions *