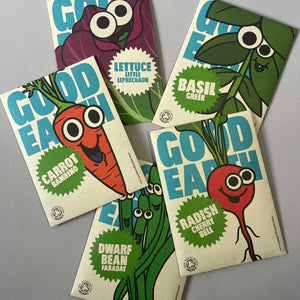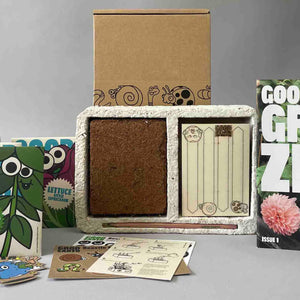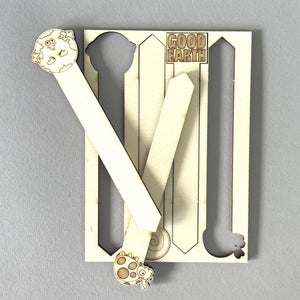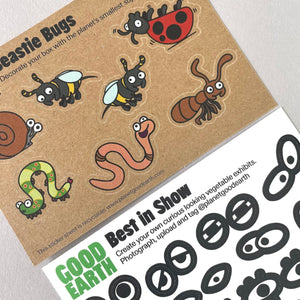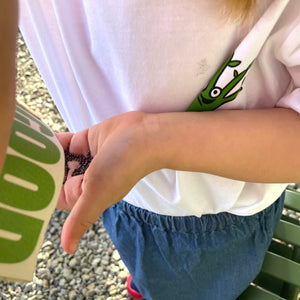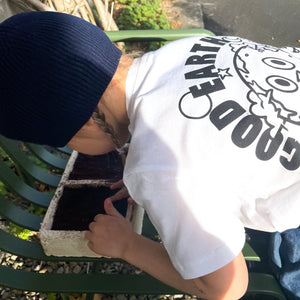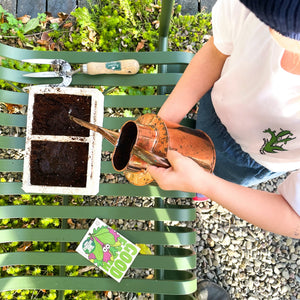 Regular price
Seasonal Grow Kit: Summer Tiddlers
---
Tax included.
Shipping
calculated at checkout.
GROW 5 DIFFERENT VEGETABLES GARDEN-FRESH, RIGHT IN YOUR OWN BACKYARD!
 NO GARDEN! NO PROBLEM!
 LETTUCE LITTLE LEPRECHAUN - CARROT BAMBINO - DWARF BEAN FARADAY - RADISH CHERRY BELL - BASIL GREEK
Baby vegetables that produce small, delicate and tasty produce are ideal for small gardens and households; they grow well in containers and are a great crop if you have limited space. 
It is best to sow mini-veg every three weeks in small batches to spread the cropping, and because baby vegetables are harvested small, they can be planted very close together. 
Cute, sweet, and easy to grow, baby vegetables are harvested young when they are still relatively small. They are packed with goodness, more flavourful, tender, and the entire vegetable is edible with little or no waste. They taste best when grown to harvest quickly and cooked and eaten the day they are picked. 
Baby carrots are the snack food rave of the decade! They are loaded with healthy stuff essential for human eyesight. Rich in vitamin A, it helps the eye convert light into a signal sent to the brain, helping to make us see in the dark.  
Our cute micro vegetables are real-life superheroes! 
SUMMER TIDDLERS!
Box contains;
Organic 3L Peat-Free Coir Compost Block
 * 5 Packets
 of Open-Pollinated Organic Seeds 
 * 
T
wo Biodegradable Sticker Sheets
 * Pop-Out Plant Markers * Good Earth Pencil Dibber * 
GrowZine Issue 1 (Printed
 With Vegetable Inks) * Growing Instructions *