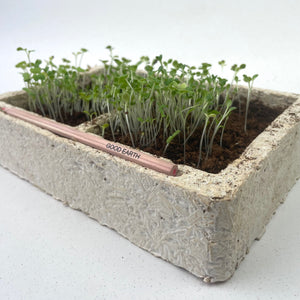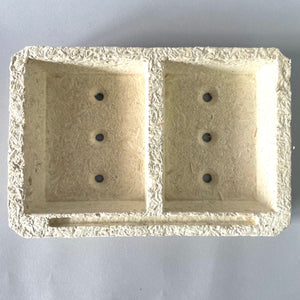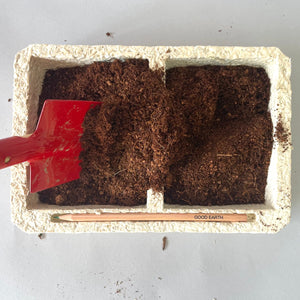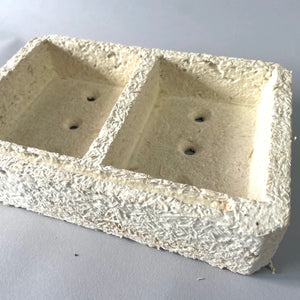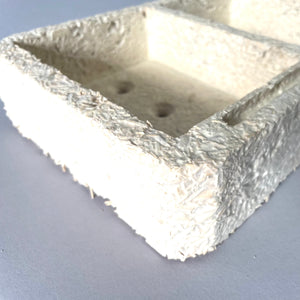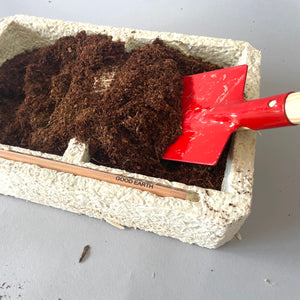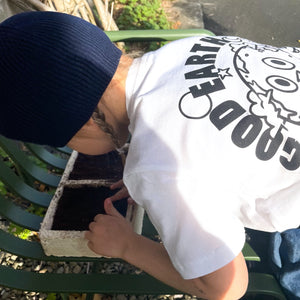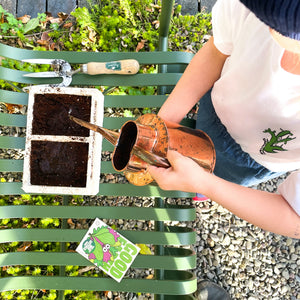 Regular price
Compostable Mycelium Seed Tray
---
Tax included.
Shipping
calculated at checkout.
You can grow seeds on a sunny windowsill using our seed trays made from magical mushrooms!
Not only are fungi readily available in nature, but they're also sustainable and have the potential to replace less environmentally friendly materials, such as plastic.
Mycelium is the underground root structure of mushrooms, a bio-contributing material that offers a safe, sustainable and totally home-compostable alternative packaging material. 
By mixing agricultural waste with mycelium, the mixture is put in moulds and placed in the dark, where it grows for a week. The fungus forms a network of tiny white fibres through the substrate, filling the mould and making a solid structure.
In the garden, mycelium helps increase nutrients available to plants, improve water efficiency, reduce erosion by acting as a cellular net and promote root growth by adding oxygen to the soil and releasing nitrogen, phosphate, and other micronutrients.  
Our seed trays can be planted in your garden, put on your home compost heap or disposed of in a compostable recycling bin.

Magical Mushrooms!