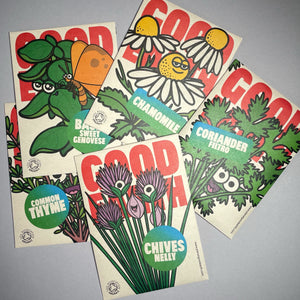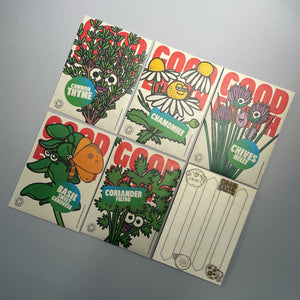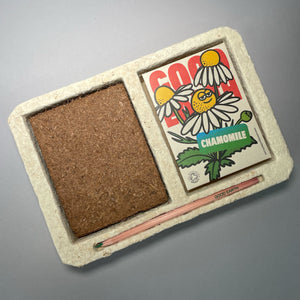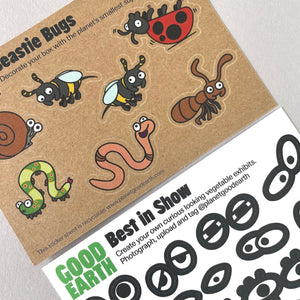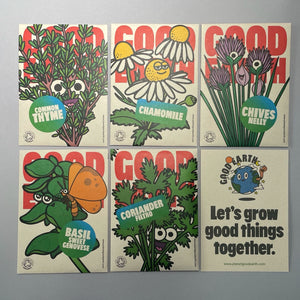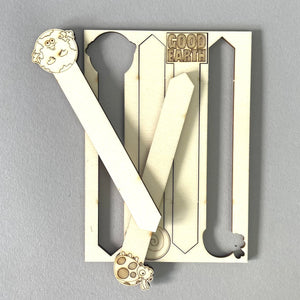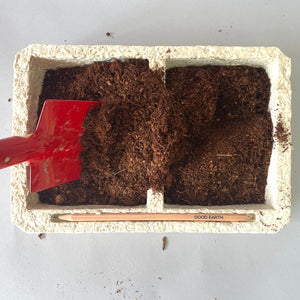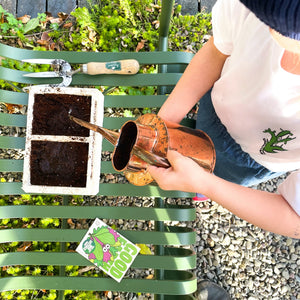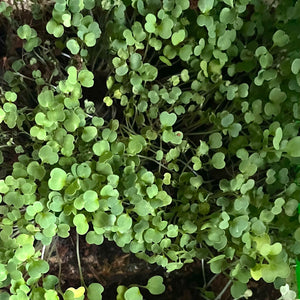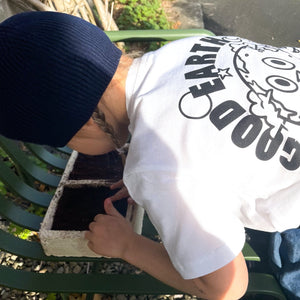 Regular price
*NEW* Seasonal Grow Kit: High Vibe
---
Tax included.
Shipping
calculated at checkout.
GROW 5 DIFFERENT VEGETABLES GARDEN-FRESH, RIGHT IN YOUR OWN BACKYARD!
 NO GARDEN! NO PROBLEM!
 CORIANDER FILTRO, BASIL SWEET GENOVESE, CHAMOMILE, THYME COMMON & CHIVES NELLY 
Be a champ and high vibe on growing herbs that will complement your spring summer culinary adventures. 

Thyme Common is a perennial culinary herb with delicate pink flowers that bees love. Chamomile is a hardy annual with feathery leaves and daisy-like aromatic flowers. Basil Sweet Genovese has fine aromatic flavour and will grow happily on a sunny windowsill.  Chives Nelly has a mild onion flavour, medium-thick leaves and a beautiful, deep, blue-green colour. Coriander Filtro is a popular culinary herb whose leaves and seeds are used in many different cuisines worldwide. 
HIGH VIBE
Box contains; 
Organic 3L Peat-Free Coir Compost Block * 5 Packets of Open-Pollinated Organic Seeds  * Two Biodegradable Sticker Sheets * Pop-Out Plant Markers * Good Earth Pencil Dibber * GrowZine Issue 1 (Printed With Vegetable Inks) * Growing Instructions *